Maximize Your Pool Safety
We Arizonans love our pools…for obvious reasons. Pools are especially attractive to home buyers with families, as it provides outdoor entertainment and exercise for kids, without having to even leave home.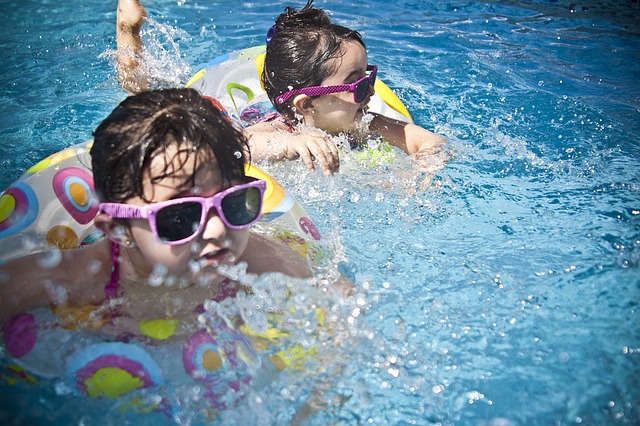 However, every year, there is no end to the news of tragedies in backyard pools. These tragedies are compounded by the fact that most are preventable.
If you are a home buyer looking to purchase a home with a pool (or a home owner thinking about adding a pool or improving the safety of an existing pool), there are some legal requirements you need to know, as well as common sense practices for maintaining a safe backyard pool.
Multi-Layered Protection
The ultimate key to pool safety is to put multiple obstacles in place that will prevent (or at least slow down) a small child from gaining access to a pool without supervision. For this reason, the Arizona Statutes pertaining to Pool Safety include requirements for:
Pool barriers or fencing that are at least 20-in from the water's edge, are at five feet high, and do not offer footholds or any means to climb over the fence.
Pool barriers that do not allow an object larger than 4-in in diameter to pass through the fence.
Pool gates should be self-closing and self-latching, should open outward away from the pool, and have a latch at least 54-in from the ground, so it's out of reach of small children
Automated pool covers that limit use of the pool when adults are not present. The pool cover should require a key to operate.
Above-ground pools should have a removable ladder that can be latched into an inaccessible position when not in use.
Above-ground pools should have non-climbable sides at least 4-ft high.
In addition, if the pool is directly accessible from the home, then all doors leading directly to the pool must be self-closing, self-latching, with the latch at least 54-in from the floor. Any windows that are directly accessible to the pool also have specific requirements, depending on whether they are egress windows or not.
This is not a comprehensive summary of the barrier requirements, but meant to illustrate the layered measures of safety outlined in the Arizona Statute A.R.S. § 36-1681. If you have a pool, are buying a home with a pool, or plan to put in a pool, you need to be aware of these safety requirements. Pools built prior to the adoption of these requirements may be grandfathered, but, as a homeowner, you should be aware of the legal requirements and stay up to date with any changes.
Note: In addition to the state laws, there may also be additional local ordinances that must be followed.
Legal Requirements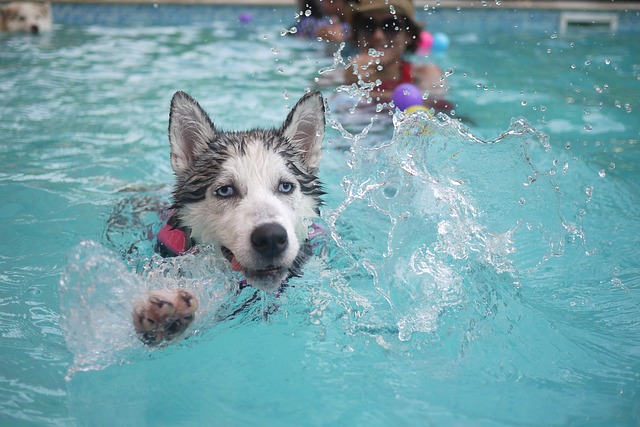 If you are a buyer planning to purchase a home with a pool, the seller is required to furnish you with the "Notice to Buyer of Swimming Pool Barrier Regulations", which is part of the Residential Resale Purchase Contract. Buyers will acknowledge that it's their responsibility to investigate all applicable state and local laws pertaining to backyard pools.
During the inspection period, if the pool safety features are not up to code, it is generally the responsibility of the buyer to bring it up to code before occupying the property, unless other arrangements are made in writing.
The Arizona Association of Realtors®has developed this flyer to help home buyers understand pool laws and obtain information regarding pool laws in their municipality.
General Pool Safety Guidelines
According to the Arizona Department of Health Services, there are also certain pool safety best practices that can help prevent tragedy.
Never leave a child unattended in the pool or pool area. It goes without saying that unfettered supervision is necessary – put down the phone or device and avoid distractions.
Don't count on flotation devices and swimming lessons to protect your children. They are not a substitute for adequate supervision.
Post instructions for CPR and emergency contact information in the pool area.
Have a phone easily accessible while using the pool or supervising children in a pool.
Take a CPR class! Minutes matter in an emergency, so know how to administer life-saving aid.
Make sure lifesaving equipment is easily accessible.
Make sure all gates and locks are in good working order at all times.
Never prop open a gate.
Make sure you don't leave ladders or other items near the pool barrier that could be used to climb over the barrier.
In the event of an emergency:
Shout for help
Pull the person from the water
Call 911
Check that the airway is clear. If no signs of breathing, immediately begin CPR.
Keep in mind that pool safety laws are designed to protect not only your family, but to also prevent neighbor kids or uninvited individuals from using, and potentially drowning in, your pool. Check with your insurance carrier for additional guidelines and coverage requirements, and know how liability is determined in the event of a tragedy.
We want everyone to enjoy their pools and have a safe pool season! Whether you are buying or selling in Fountain Hills, Susan Pellegrini and Karen DeGeorge are ready to put their care and expertise to work for you. Buying or selling, our first-class service comes with a wealth of experience and eye for detail, ready to focus on you. Visit our website to learn more and contact us or give us a call at (480)- 315-1575, we're here for you.