Pet-Friendly Desert Landscaping
One thing is for certain, Fountain Hills is FULL of pampered pooches. We LOVE our doggies and other pets, but desert landscaping options are often not friendly to our furry friends, especially with prickly cacti and fragile succulents among the primary go-to plantings for Arizona climes.
If you are planning to make some landscaping changes, and you are looking for ways to spoil your fur babies, here are some ideas for creating the perfect canine playground in your backyard.
Create a safe space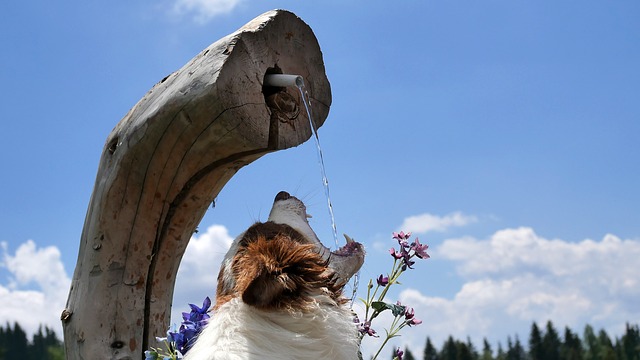 One of the complaints homeowners often have is that pets can damage those beautiful gardens that are so expensive to put in and maintain. Digging behaviors and running through plantings can damage fragile plants and ruin irrigation systems, and pets can also be injured by cactus needles, poisonous plants and other dangers.
Fence off an area of your yard that is designed specifically for your pooch to use as a run. But who said a dog run couldn't look like a garden? Add:
Shade
Water features
Non-toxic plants that are hardy and will withstand pouncing pooches. Many ornamental grasses are up for the job, as well as some shrubs.
Now tell me, how much would Fido LOVE to have his own water feature to splash around in?
Don't forget a nice garden bench or hammock in a shady spot, so you can enjoy the garden with your pooch!
Help for diggers
Many dogs love to dig. Some dig to hide treasures and find them again later, others dig to create a cool place to lay (there is just something about freshly turned earth!), and others…well, we just have no idea why they dig.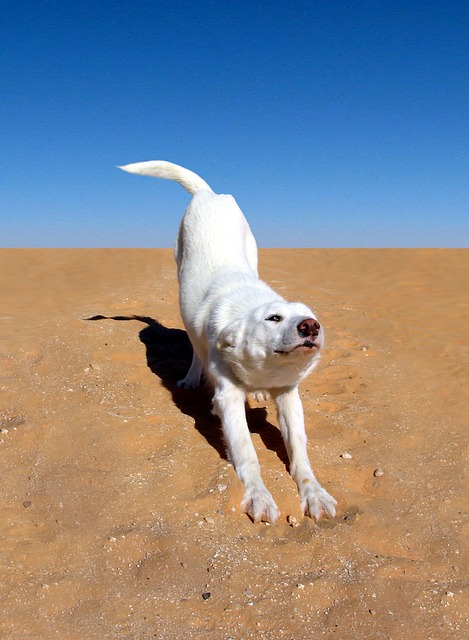 If you have a digger, make sure that the doggie run has a designated digging area. Frame the area with your choice of border material, and fill with a sand mix. Avoid sharp rocks that could cut paws while digging.
To get your pup to use the digging area, bury toys, treats, and other goodies in the area. You might also want to consider irrigating the area to periodically add a little moisture to the sand. If you catch your pooch digging outside of the designated area, gently redirect the digging space and praise when your pup uses it. Click here for a resource from the SPCA on creating a designated digging area.
Avoid toxic chemicals and plants
Many fertilizers, pesticides, and other chemicals are toxic to your pet (and to bees!). If you build a designated doggie run, then avoid using these chemicals inside the run. If you must use them, don't let your pooch use the run until the chemicals have dried, and avoid getting the chemicals into the water supply of any water features. If using granules, wet them down to dissolve them and sweep up any granules that fall on patios. Check labels for the products you use, and try to find products that are safe for animals.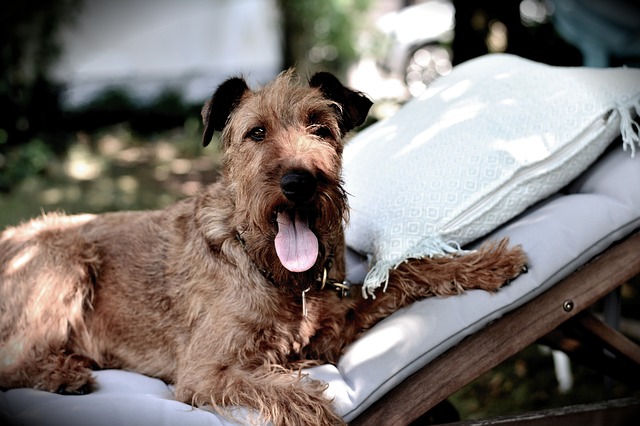 Toxic plants are another concern, especially if you have a pup that likes to chew. Avoid planting toxic plants in the doggie run area. If you are using a landscaper to create your puppie haven, provide a list of plants you do NOT want the landscaper to use.
The most toxic landscaping options are: oleander, lantana, castor beans and mesquite beans. Here is a list plants that can be toxic to animals from the Arizona Humane. If you pup shows signs of poisoning (vomiting, diarrhea, foaming at the mouth, convulsions, etc.), get him to a vet right away.
For ideas on dog-safe plantings, check out this site.
Having a pet is all the more enjoyable when they can enjoy your beautiful desert garden with you. It just takes some planning to create a safe place you can both enjoy. Whether you are buying or selling in Fountain Hills, Susan Pellegrini and Karen DeGeorge are ready to put their care and expertise to work for you. Buying or selling, our first-class service comes with a wealth of experience and eye for detail, ready to focus on you. Visit our website to learn more and contact us or give us a call at (480)- 315-1575, we're here for you.