Fountain Hills, Phoenix Market Conditions
The Greater Phoenix housing market has set new record highs for sales volume and pricing, ranking 13th in the month-over-month change in the S&P/Case-Shiller® Home Price Index® release for April 2019.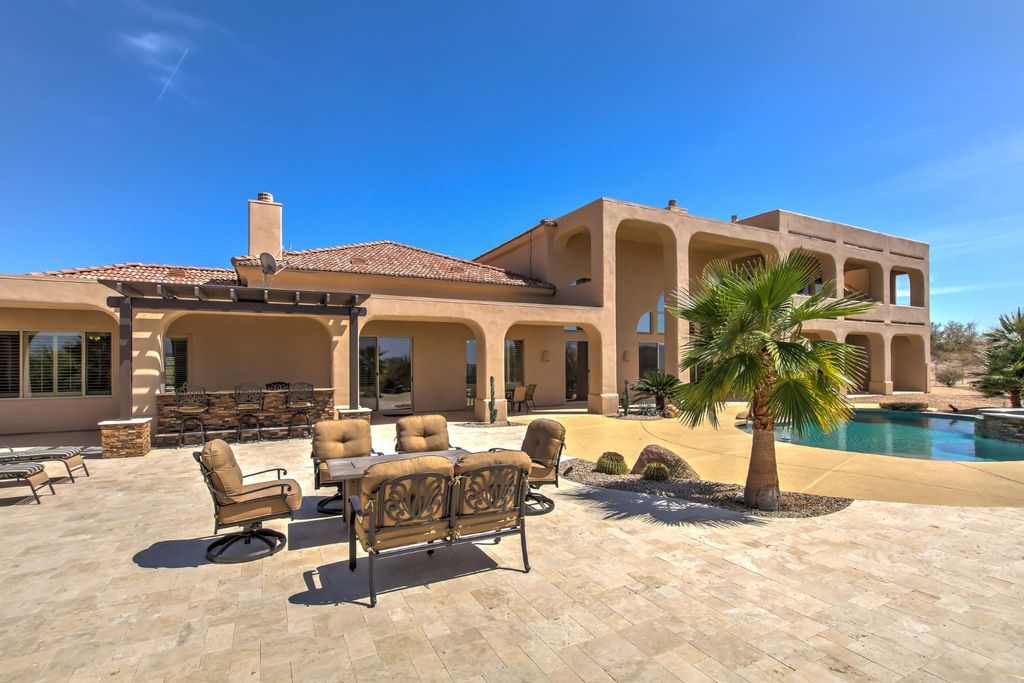 Here are the rankings for the percentage change from March 2019 to April 2019:
Boston +1.86%
Detroit +1.62%
San Francisco +1.59%
Chicago +1.20%
Portland +1.12%
Seattle +1.06%
Charlotte +1.01%
Minneapolis +1.01%
Los Angeles +0.99%
Atlanta +0.98%
Washington +0.90%
Denver +0.80%
Phoenix +0.78%
Tampa +0.70%
Cleveland +0.69%
Dallas +0.63%
Las Vegas +0.58%
San Diego +0.50%
Miami +0.14%
New York 0.00%
These are big increases month to month and the US average was 0.93%. While these numbers look strong, the news media characterized the results as "flat-lining", with a focus on a little more arbitrary "seasonally-adujsted" numbers. The non-seasonally adjusted numbers look strong, and Phoenix was only slightly below the national average at +.078%.
In the year-over-year rankings, Phoenix is second only to Las Vegas, and easily beat the national average of 3.5%:
Las Vegas +7.1%
Phoenix +6.0%
Tampa +5.6%
Atlanta +4.9%
Charlotte +4.2%
Miami +3.9%
Boston +3.9%
Denver +3.8%
Detroit +3.5%
Cleveland +3.5%
Minneapolis +3.0%
Dallas +2.7%
Washington +2.6%
Portland +2.6%
New York +2.1%
Chicago +1.9%
San Francisco +1.8%
Los Angeles +1.5%
San Diego +0.8%
Seattle +0.0%

It's important to point out that the national average is impacted by the major markets in New York, Los Angeles, Seattle and San Francisco, which had been putting up double-digit figures for years. However, as tensions with China mount, the Asian investment in these areas have slowed. Phoenix has felt no discernible impact from this divestment, but it does tend to skew the numbers a bit from a national perspective.
So while the news media may be frothing to report "softening" real estate growth, historically, double-digit growth over a long term is not healthy for the market. So as national averages settle at more sustainable levels, this is not really a bad thing.
Conditions in metro Phoenix, AZ
Arizona is arguably one of the fastest growing, most livable and affordable sunbelt places to live. The proof can be found in this recent article from the US Census Bureau:
Another condition unique to the Phoenix and larger Arizona area, is that the largest group of people moving here from outside of Arizona are Californians (constituting about 5% of our market in the Valley). It doesn't take a stretch of the intellect to discern what that means for Arizona, considering California transplants are bringing their significant equity to a area with much more affordable housing options.
Broad brush annual appreciation, as stated above in Phoenix is 6%. That's consistent with long term norms.
Moreover Russ Lyon's bank-grade Forecasting tool, Collateral Analytics, predicts more of the same for the next couple years. There is an anticipated dip in 2021, due to uncertainty around the election, but a rebound is forecast extending beyond the election.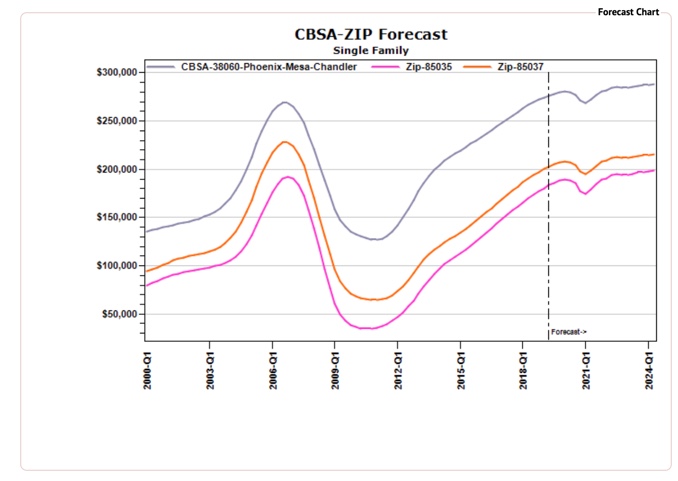 The bottom line is that Phoenix and the surrounding areas are well-positioned for continued grown in real estate values over the next several years. Investing in a home is the cornerstone of building family wealth, and Fountain Hills and Phoenix is a great place to put down roots.
Whether you are buying or selling in Fountain Hills, Susan Pellegrini and Karen DeGeorge are ready to put their care and expertise to work for you. Buying or selling, our first-class service comes with a wealth of experience and eye for detail, ready to focus on you. Visit our website to learn more and contact us or give us a call at (480)- 315-1575, we're here for you.