As Wildfire Season Approaches, Preparedness is Key
It's been hard to mistake the periodic smoke on the horizon as wildfire season begins in Arizona. According to AZCentral, as of June 11, there have been 10 active fires responsible for burning thousands of acres, and we are just at the beginning of the season.
It's not often that wildfires threaten urban areas, but that doesn't mean it can't happen. As we have learned from past experience, fire can be unpredictable. Home and business owners are on the first line of defense in preventing fire devastation. The safety of the entire community is incumbent upon homeowners to follow fire safety rules, both in maintenance of properties and the safe use of combustible material in outdoor fireplaces, grills, and fireworks.
The National Fire Prevention Association offers several tips for protecting your property in the event of a wildfire. While these tips provide no guarantees, they are critical in aiding fire professionals in defense of your property and to help prevent the spread of fire.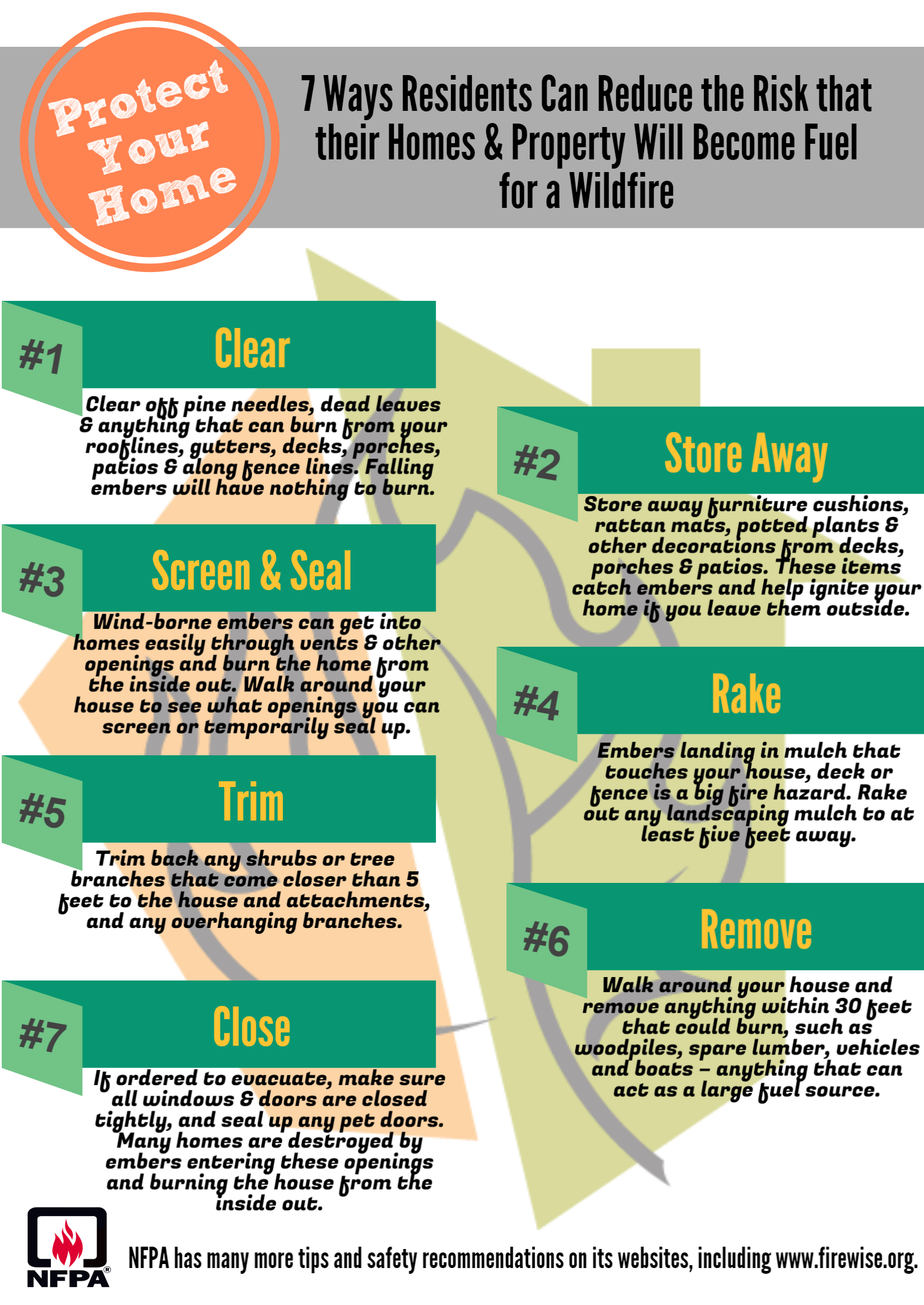 Of primary concern is flammable vegetation or landscaping near the house. Trim back bushes, remove dead foliage, clean gutters. Rake away pine needles and move wood piles away from structures.
If a wildfire should come in proximity to Fountain Hills, which would be a rare occurrence, it's important to take additional measures and follow all instructions of safety personnel.
4th of July Safety
With the celebratory 4th of July holiday fast approaching, it's important that special precautions are taken. While consumer "non-aerial" fireworks are legal in the state of Arizona and within Fountain Hills, using such products post inherent risks. Risk of bodily injury is not the only concern, as stray burning embers, carried by even the slightest breeze, can ignite brush, vegetation, and wooden structures.
Following all safety instructions for using consumer fireworks is a must, and children should be strictly supervised (put the phones down, parents!). Have water or fire extinguishers on hand.
Many public areas will restrict fireworks use or implement burn bans around the 4th, so make sure you understand the rules before you plan desert excursions.
Fountain Hills puts on a fabulous public display of fireworks at the 4th at the Fountain celebration. These events are tightly controlled and all safety protocols are followed to ensure public safety. The safest bet is to plan a family outing to the local fireworks, and forego the sparklers and consumer fireworks altogether.
We wish everyone a safe summer season, and an enjoyable 4th of July. Whether you are buying or selling in Fountain Hills, Susan Pellegrini and Karen DeGeorge are ready to put their care and expertise to work for you. Buying or selling, our first-class service comes with a wealth of experience and eye for detail, ready to focus on you. Visit our website to learn more and contact us or give us a call at (480)- 315-1575, we're here for you.