Prep Your Home for Long-Term Vacancy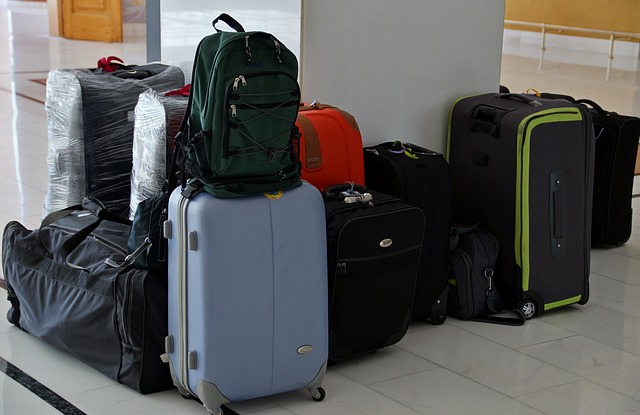 Many Fountain Hills residents use the summer months to travel and explore cooler locales. They often take extended trips to visit family or take that dream vacation to Europe or that Alaskan cruise, then return to Fountain Hills in the fall when temperatures are more moderate.
If you plan to be away from home for an extended period of time, there are some preparations and precautions you need to make to secure your Fountain Hills home, and ensure that you return to a messy disaster. These are just general guidelines. You may want to check manufacturer information for proper storage or shut off procedures specialty items, such as golf carts, hot tubs, fountains, and other systems.
Arrange for mail to be stopped or forwarded. Pause your utilities, put a hold on newspaper and magazine subscriptions, stop regular deliveries (like bottled water).
Notify your HOA of your departure, and also any neighborhood watch programs, if available.
Store valuables you aren't taking with you in a safe deposit box.
Clear out your fridge and freezer by eating leftovers and discarding unwanted items.
Decide if you are going to leave the refrigerator on or turn it off while you are away. If you are leaving it on, you can leave some things in there (anything that won't spoil), plus bottles of water to help it run more efficiently. If you are turning it off, get everything out of it, clean it thoroughly, and leave the doors open before unplugging it.
Prepare your yard and outdoor water features. Trim bushes and get rid of any standing water that could attract mosquitoes (bird baths, fountains, etc.). You may be able to turn off the heat to the hot tub, but leave the filtration running.
Store patio furniture out of the sun. The summer sun will damage most types of patio furniture if left out for extended periods.
Arrange for a pool service to maintain your pool and hot tub while you are gone.
Arrange for a landscape service to trim, pull weeds, and ensure your outdoor irrigation system functions properly while you are away.
Prep the garage by disconnecting the garage door opening, disconnecting the battery of any vehicles left behind, add water to your golf cart battery and disconnect it. Remove anything flamable, such as containers of gasoline, propane, etc.
Unplug all appliances (except the refrigerator, if you decide to leave that on). Also unplug computers, entertainment systems, etc. Leave your climate control running in your wine cellar if you don't want your wine to be affected by heat, though (or have a big party and clear it out before you leave!).
Adjust your thermostat. For this, you may need to consult the instruction manuals for some of your household systems. Does your security system need the house to be in a specific temperature range? What about your wine cellar? Do you have artwork that needs a specific humidity level? You can set your thermostat to 90 or 95, which will keep some moisture in the air and not allow it to get too hot, while saving your energy costs. Or you can turn off the a/c completely. Just make sure you understand how the heat will impact your home.
Leave big tubs of water in various locations throughout the home. If you are turning off your a/c completely, the bowls of water will evaporate in the heat and add some moisture to the air inside the home.
Turn off the water heater. No need to waste the energy heating water if no one is home to use it.
Turn off the main gas valve.
Leave the washer and dryer doors open, as well as the refrigerator doors (if you are unplugging it). This will prevent mold and odors from building up in closed places. You may want to leave closet doors and bathroom doors open as well.
Turn off the running water. You will still need some water service to your house for the irrigation system and for the a/c unit, so don't turn it off completely. But you don't need running water to your kitchen and bathrooms. Turn on all the faucets then shut the valves off. Flush the toilets to let out the standing water.
Wrap the toilet bowls with plastic wrap, to keep sewer gases from permeating the room.
Get rid of all perishable food. If you are going to keep some non-perishable items in your pantry, make sure they are well sealed. Vacuum seal items or store in plastic containers with tightly sealing lids. Some things, like pancake mix, baking mixes, flour, sugar, etc., can be stored in the freezer if you are keeping it running. This will help keep bugs and pests out of it while you are away.
Give away your houseplants or have a friend care for them while you are away. They will be shriveled and dead before you return, without water and care.
Store candles in the refrigerator (if you are keeping it running), or maybe in the wine cellar. They will melt when the temps rise in your home.
Ask a neighbor to check on your home periodically, collecting any mail or papers that slip through. Or leave a key with someone you trust, and have them walk through the home and check on things.
This is by no means a comprehensive list, and you definitely need to make adjustments to account for the needs of your specific home. You can do all these things, and still come home to a mess, or you can do none of them, and everything will be just as you left it. You can't anticipate everything that could go wrong, but taking a few precautions can definitely help you mitigate some risks.
Whether you are buying or selling in Fountain Hills, Susan Pellegrini and Karen DeGeorge are ready to put their care and expertise to work for you. Buying or selling, our first-class service comes with a wealth of experience and eye for detail, ready to focus on you. Visit our website to learn more and contact us or give us a call at (480)- 315-1575, we're here for you.