Container Gardening for Your Fountain Hills Home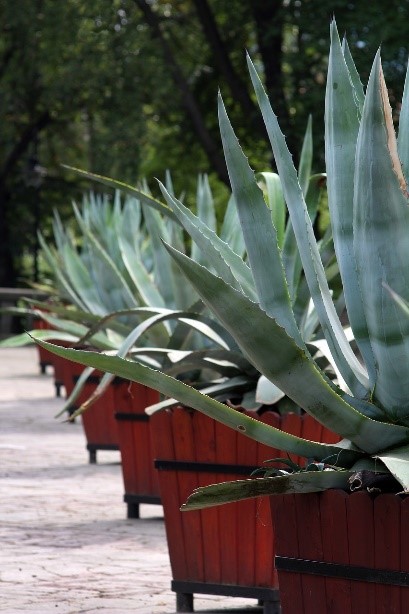 Whether you have a green thumb or not, if you're looking for an easy-care way to update your home and garden, container gardening is one option with almost endless possibilities. In the beautiful desert climate of Fountain Hills, working with drought- resistant plants is easy to do with stylish containers that can go just about anywhere. Listed below are some low-maintenance yet vibrant plants that work well in containers, indoors and out.
Agave and Aloe. From small to large varieties these succulents will make a statement in your containers. From the dramatic black-spined Agave to the blue-green of Agave Deserti, or the deep, rich colors of Sunset, Spiral and Soap Aloe, these plants do well in groupings or on their own. As they can grow large, these make a great choice when looking for taller growing plants.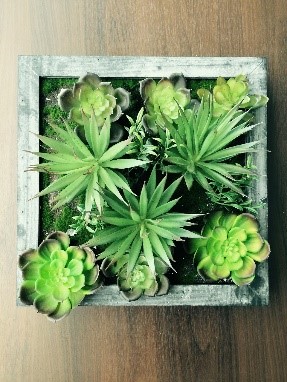 Hens & Chicks. These succulents get their name for the ease of propagation of new shoots off the mother or base plant. Low growing and totally drought resistant, these take little to almost no water, and make a great base within larger container or as a filler in window boxes and centerpieces.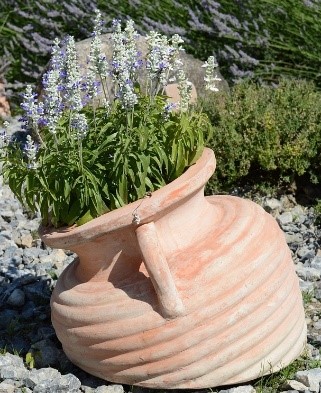 Lavender, Rosemary & Sage. These culinary herbs are some of the hardiest plants in the garden. They'll grow into whatever size space is available; ideal for smaller window boxes and cooking needs in the kitchen or let them bush out in large terracotta or wood boxes along walk-ways and boarders for an ornamental filler.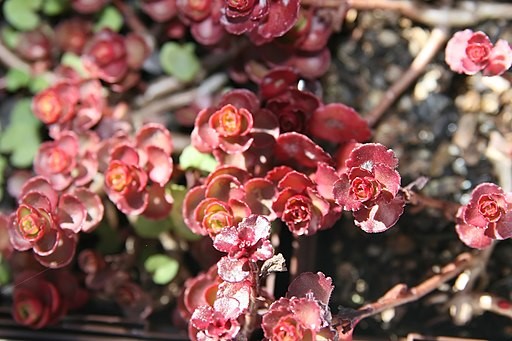 Sedum Rosettes. This is fast, low-growing plant perfect for adding a splash of dramatic shades of red to your garden. The deep-scarlet rosette succulents thrive in small spaces making them ideal for containers. Succulent Rosettes are a common type of desert plant that comes in many forms and colors. Thriving on very little water, rosette succulents work inside and outdoors, alongside other plants or on their own.
All of these plants are ideal for setting up container gardens along your porch, the back patio, near the pool or in landscaped vignettes throughout your yard. Container gardening offers an easy-care, flexible way to connect with the plants of the desert and add to a comfortable, welcoming atmosphere to your home.
Find more incredible plants perfect for container gardening with this list by Sunset Magazine. As your Fountain Hills Lifestyle experts, Susan Pellegrini and Karen DeGeorge are ready to put their care and expertise to work in helping you sell or buy your home. Our first-class service comes with a wealth of experience and eye for detail, ready to focus on you. Visit our website to learn more and contact us or give us a call at (480)- 315-1575, we're here for you.
TAGS: Pellegrini & DeGeorge Partners, Russ Lyon, Sotheby's International Real Estate, Fountain Hills Homes, Container Gardening, Succulents, Drought-Resistant Plants,

Photo Attribution:
Photo 4 – Photo by David J. Stang (CC BY-SA 4.0)