Staging Your Fountain Hills Home with Pets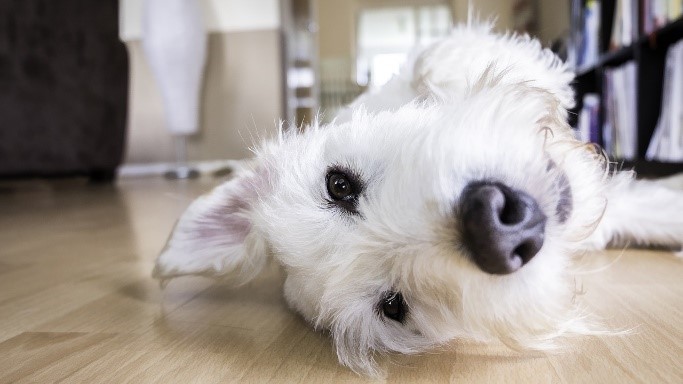 We love our pets here in Fountain Hills, and this is a great thing. However, if you're planning to sell your home, you'll want to stage your home in ways to keep the evidence of your pets discreet. Doing so will ensure your home is staged to cater to widest pool of potential buyers.
Being discreet with pet amenities doesn't mean hiding them, it means getting creative with a stylish approach, so pet-oriented items become the background, not the focus of a room. Also. Be sure to replace any stained or worn carpets and rugs, repair any damaged floors and check for other damage such as cat scratches on door frames. Hiring a professional cleaner to keep your home spic-n-span while it's on the market is an investment worth it for sellers who own pets.
With your house cleaned up you can focus on staging pet areas, so they blend in with the rest of your home. If you have a cat place the litter box under a counter space with the door removed, or on the bottom of a shelving unit, then screen it off with a cloth across the opening. The cloth allows kitty access while keeping the box out of sight. Today's litter box options even include cleverly hidden openings in end-tables and cabinets!
Set up a separate feeding area in your kitchen. If you have a nook, this is an ideal spot for keeping pet dishes out of the way. Nook or not, set up a small stand to away from the busier areas of your kitchen to keep their dishes on or next to. Use the stand to store pet food-related items so everything is in one place.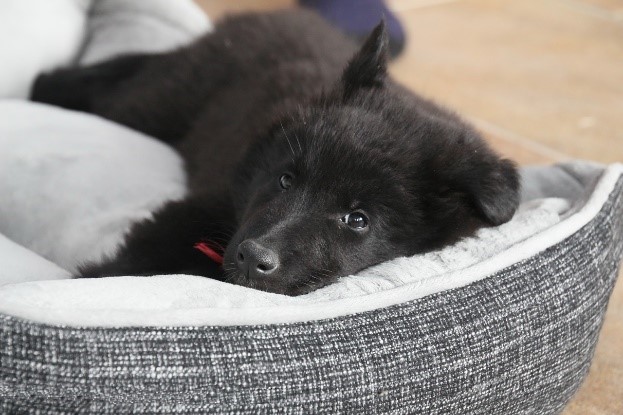 One of the biggest pet challenges is the storage of supplies like brushes, toys and pet clothes (If you love having a stylish pet that is!) Whatever supplies you have, the best way to deal with them is to give them a designated place to be. With dogs for example, a storage cube near the garage or back door is a great way to keep balls and leashes put away, yet readily handy.
Bedding is another important pet consideration to remember. If your pet's bedding has seen better days, replace them with something new, and take the time to match it to the color scheme of the room it's in. A fresh, new bed for your cat or dog will blend in like throw-pillows on the couch.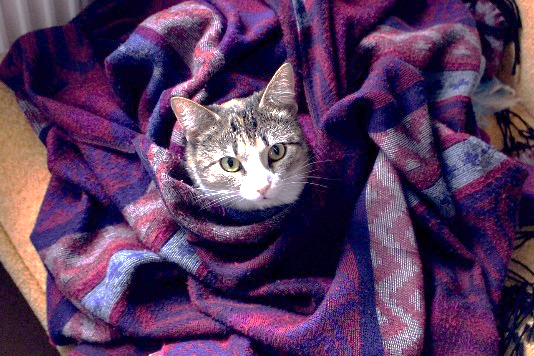 When you have a showing, the best plan of action is to take your pets with you when you leave. If you must leave a pet at home, if it's in a cage or aquarium, obscure the unit with a standing screen, cloth or blanket that matches the furnishings, or establish a cabinet where you can house your pet so it can be kept out of sight. For cat scratching posts, put them away in a closet or hide them with a standing screen or curtain.
Cats don't always appreciate being taken from their home turf, if needed, keep kitty in a carrier and/or in a lesser-used room and be sure your agent knows so they can inform viewers beforehand. If it's possible to keep your pet at a friend's house while your home is on the market this may be an ideal solution as well.
Find more ideas for staging your home with pets withthis article published by The Spruce. As your Fountain Hills Lifestyle experts, Susan Pellegrini and Karen DeGeorge are ready to put their care and expertise to work in helping you sell or buy your home. Our first-class service comes with a wealth of experience and eye for detail, ready to focus on you. Visit our website to learn more and contact us or give us a call at (480)- 315-1575, we're here for you.
TAGS: Pellegrini & DeGeorge Partners, Russ Lyon, Sotheby's International Real Estate, Fountain Hills Homes, Home Staging with Pets, Selling Home with Pets, Home Seller