Liven up Your Fountain Hills Home: Tin is In
If you're looking for new home décor inspiration look no further than one of the latest trends in home design. There's a material being used in accents, as a special feature and incorporated texture which is almost endless in possibilities. Tin is in, and for many a good reason.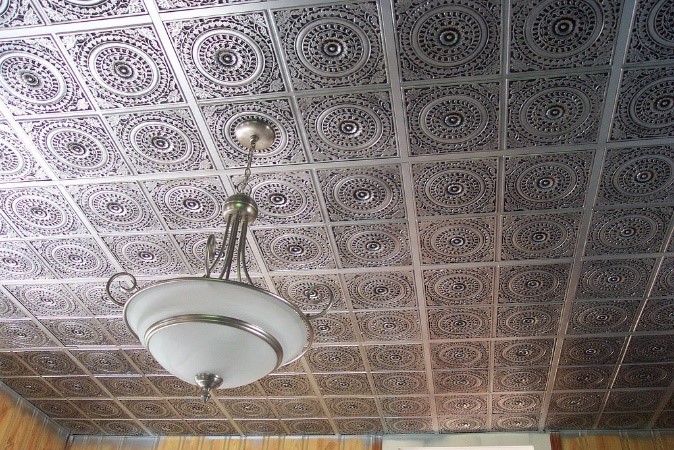 Metallic materials have long been used to bring a modern, sleek style home, which is great for a minimalist approach. But not everyone cares for this idea, so they shy away from metal. Tin offers another option to use a different texture in your décor without detracting from a comfortable atmosphere.
Tin is a flexible material which makes it easy to add to almost any room. Kitchen and bathroom backsplashes of tin add a rich depth of texture with a bright shine. Because tin is malleable, textured patterns are easy to include, enhancing the look of what could otherwise be too much of a plain surface.
If you just want a touch of metal in some key places around your home, tin works well as an accent around window and door frames. Tin plated tables and shelves are another way you can add an accent without overwhelming. Tin framed mirrors make a statement while enhancing any room with their beauty.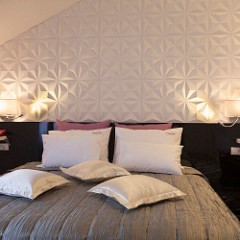 While there's been a resurgence of wall paper in home decoration, not everyone cares for it. Tin is an excellent alternative, especially if you are looking for a way to highlight an accent wall. Make quick work of such a project with tin embossed wall panels. These come in a variety of colors and patterns, in tin and faux-tin finishes.
Tin ceilings have long been in use, today they're making a comeback. Transform a dining room into an ultra-elegant space with silvered tin or go with something on the subtle side with a white matte finish or burnished bronze. Add a sense of romance and luxury within the master bedroom or ensuite bathroom.
Tin works just as good outside as it does inside. If you've been considering an outdoor shower, tin siding makes an excellent surround. Instead of lattice along a porch, use tin wainscoting for a rustic look. Continue the look with an outdoor fireplace surround, highlighting this exterior feature in a new light.
For more inspirations in tin, check out these ideas at Realtor.com. As your Fountain Hills Lifestyle experts, Susan Pellegrini and Karen DeGeorge are ready to put their care and expertise to work in helping you sell or buy your home. Our first-class service comes with a wealth of experience and eye for detail, ready to focus on you. Visit our website to learn more and contact us or give us a call at (480)- 315-1575, we're here for you.

TAGS: Pellegrini & DeGeorge Partners, Russ Lyon, Sotheby's International Real Estate, Fountain Hills Homes, Home Décor Texture Ideas

Photo Attribution
1 Talissa Decor via Flickr (CC By 2.0)
2 MyWallArt via Flickr (CC By 2.0)