Magical & Amazing March in Fountain Hills
Can you believe we are already approaching March in the year 2019? Time flies when you're having fun, and there's plenty of fun to be found in Fountain Hills, especially in March, which is one of the best months of the year to enjoy our desert climate. With highs in the upper 70s- lower 80s and lows in the 50s- 60s, this is the ideal time to spend outside for longer periods of time, and Fountain Hills takes full advantage of this with some exciting and truly memorable events.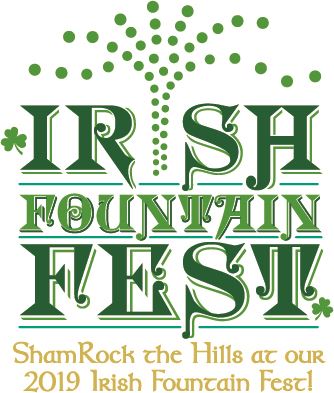 With March also comes St. Patrick's Day and here in Fountain Hills, March 16th will be all about the luck of the Irish, and the beer, food and music too! The Irish Fountain Fest will "ShamROCK the Hills" to the delight of anyone looking for an amazing community festival.
Food trucks will be all around Fountain Park as the festival gets underway with the Greening of the Fountain -Yes! The water will be green! Traditional and not so traditional, yet oh so Irish in flavor, live music will be on hand with the Kilted Spirited Band, Bagpipers and Traveler- a Celtic Rock Band. This is a day full of family fun not to be missed.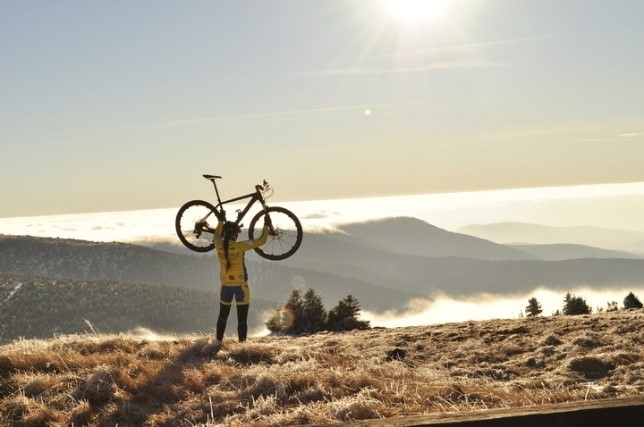 There's nothing like a great bike ride, unless it's one for a great cause such as the fight to stop MS. March 30th-31st marks the33rd Annual Bike MS: Arizona! No matter your biking skill, there's a ride for you during this incredible weekend of bike routes and festivities all being done to raise funds for the MS Society.
The beautiful trails and scenic views of our region are a large part of what has made this the largest MS Society fundraiser in the nation! Ride the distance around McDowell Regional Park, enjoy a shorter inner-park route or check out the newest ride with the along the Pemberton Loop Trail. Whatever option you choose enjoy a night of camping and feel great about doing something good, a win- win for kids and adults alike!
Fountain Hills is a place where you can experience one of the most incredible, natural phenomenon in the world, the dark sky at night! With all our metro areas across the world, it can be difficult to get away from all the lights and enjoy the huge vastness of a starry night. The oasis that is Fountain Hills offers a great area to take in the stars and enjoy our dark skies. Join the community in celebrating the stars on March 30th at the Foundation Hills Community Center.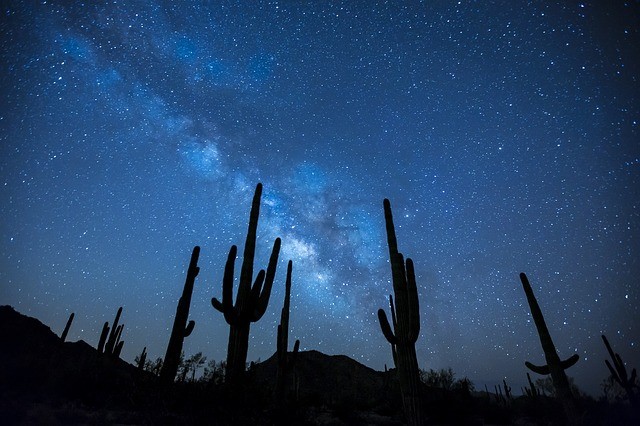 The 2nd Annual Dark Sky Festival will include Laser Sky Tours of the starry night, astronomy-based, virtual reality experiences, telescope viewings, live music, food and a beer garden. This is a free, family-friendly event and the perfect way to enjoy a different kind of date night or family night out. Follow the advice of Stephen Hawking, "Look up at the stars and not down at your feet. Try to make sense of what you see and wonder about what makes the universe exist. Be curious."
Come and thrive in Fountain Hills and enjoy all that the community has to offer. As your Fountain Hills Lifestyle experts, Susan Pellegrini and Karen DeGeorge are ready to put their care and expertise to work for you. Buying or selling, our first-class service comes with a wealth of experience and eye for detail, ready to focus on you. Visit our website to learn more and contact us or give us a call at (480)- 315-1575, we're here for you.
TAGS: Pellegrini & DeGeorge Partners, Russ Lyon, Sotheby's International Real Estate, Fountain Hills Homes, March Events Fountain Hills, Fountain Hills Community Center, McDowell Regional Park