4 Ways to Up the Luxury Factor in Your Fountain Hills Home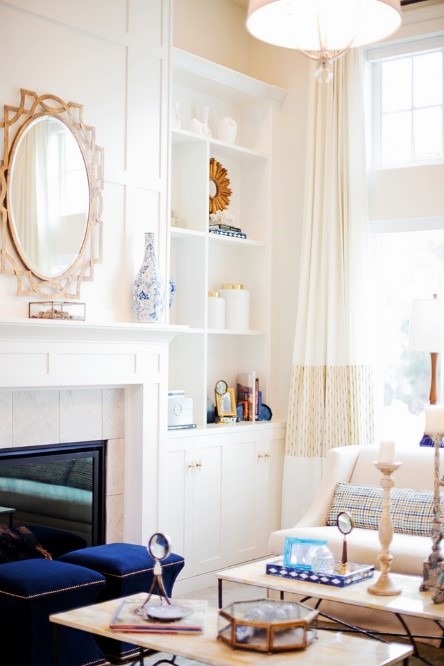 We have beautiful and well-designed homes all around Fountain Hills. This is one of the region's top places for luxury homes. after all. But what about the finer points of home decoration? If you don't have a natural eye for design, or just need some inspiration to freshen up the look of your home, the following 4 luxury style ideas can readily help your home look even more amazing.

Adjust your curtains. Nothing says luxury like a vaulted or high-ceilinged room. If you have spaces with lower ceilings, bring a sense of height and openness to them by placing your curtains as close to the ceiling as you can. This works well in smaller rooms like a study, dining room or even a bathroom with a shower curtain. Want to add more luxury to your bedroom? Use curtains to create a canopy around your bed.
Just be sure to get lengthier curtains to match the height of placement. Consider styles and patterns in bolder colors at the top with a solid color in a lighter shade for the main part of the curtains. This design style will draw the eye upward, and the long length of the material will trick the eye into sensing the space is taller than it is, making the room feel more open.
Get clever with tech wires and TVs. With big screen TVs and home stereo/speaker systems comes a lot of wires and not-so-attractive-looking pieces of equipment. Instead of fighting with wires, work with them. There are sleek cover tubes to make any wiring more discreet, or you can go for a statement and turn your tech wiring into a work of art by tacking them to the wall in a patterned design.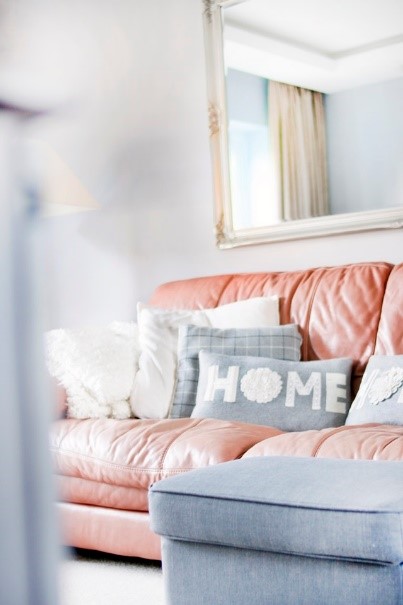 TVs can be hidden in a cabinet or you can take your TV up to the next level by framing it. Just as is done with mirrors, framing a TV gives it a sense of design and purpose beyond a viewing screen, it's now a piece of art on the wall.
Mirror, mirror on the wall. Mirrors are many home decorators' favorite accessory, and for good reason. Mirrors help open up a space by enhancing the feeling of expansiveness. The key is to place mirrors so they can reflect off each other. This works well in smaller spaces such as narrow hallways, a foyer or guest bathroom.
Using framed mirrors will also enhance the feeling of luxury within a room. A frame makes any mirror look finished, and the choice of a frame will bring in a sense of style as well. There's also a wide range of sizes and shapes to choose from making this home accessory an easy one to work with.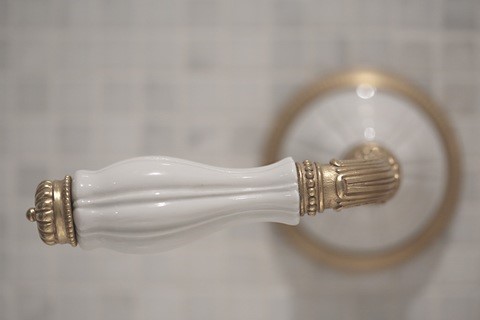 Achieve big impact with small accents. Home design and décor is in the details. You can add a sense of style and luxury just by changing the drawer knobs and pulls for your cabinets. Go for something unique in each room or choose a color scheme to have throughout, brushed gold makes a bold statement in any room.
Other small home accents to consider include door knobs, kitchen and bathroom faucets, light fixtures and switches, and window and door frames. If you want to bring in some color but don't want to overwhelm a room, painting chair rails, crown molding and the frames of doors and windows can change the look of a room with ease.
Find more ideas with this list on Brightside.me. As your Fountain Hills Lifestyle experts, Susan Pellegrini and Karen DeGeorge are ready to put their care and expertise to work in helping you sell or buy your home. Our first-class service comes with a wealth of experience and eye for detail, ready to focus on you. Visit our website to learn more and contact us or give us a call at (480)- 315-1575, we're here for you.
TAGS: Pellegrini & DeGeorge Partners, Russ Lyon, Sotheby's International Real Estate, Fountain Hills Homes,