Inspiring Fire Pit Ideas for Your Fountain Hills Home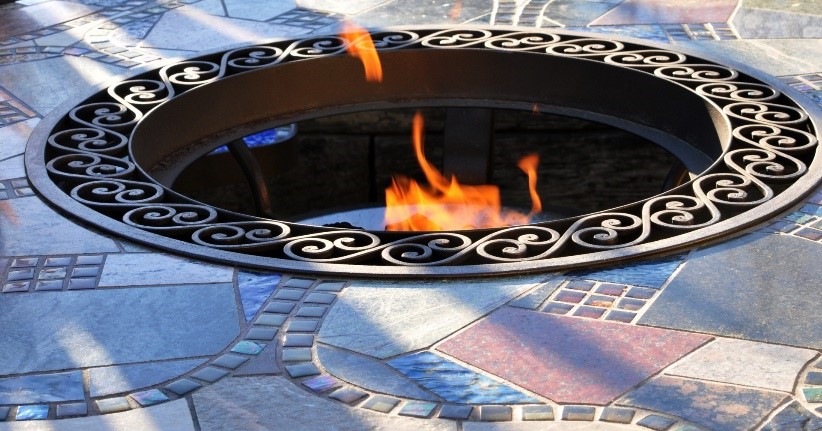 Our desert climate allows us to enjoy time outside year-round, especially in the evenings. Temperatures can get rather chilly at night though, so having a fire pit in your back yard is an excellent way to keep the atmosphere warm and cozy, whether you're enjoying a quiet, romantic evening, quality family-time together or entertaining friends. Listed below are some creative design ideas to inspire your own back yard fire pit.
An in-ground or sunken fire pit offers a less obtrusive design option which can be ideal for stone or brick patios. Incorporating such a design is easily done if you're considering a patio extension or installing a patio oasis on your property. Sunken fire pits also bring a unique sense of drama as the flames appear to leap out of the ground directly. These designs can also offer a better safety measure by keeping flames lower.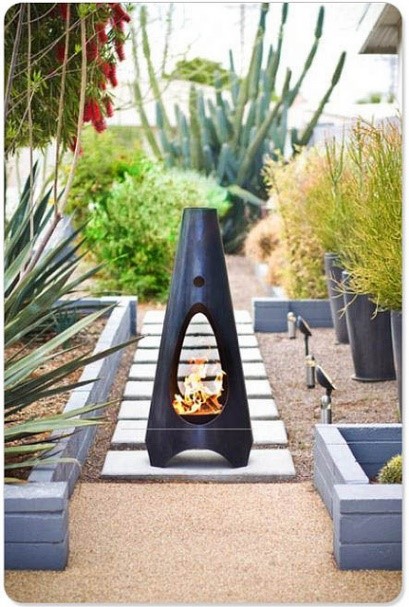 The chiminea has gone modern. Terra cotta chimineas have been a staple desert design for outdoor firepits for generations. The design of a chiminea with its large, round belly and narrow, tall chimney retains heat well and helps keep smoke away by directing it upward. While the classic clay style is still beautiful, there's a range of materials used with this distinctive style of fire pit design. From cast iron to copper, ceramic and aluminum, color and style options can be found whatever your preference.
You can also go all out with a fire pit bowl as another unique design option. These pieces become their own conversation piece beyond the enjoyment of a relaxing fire, offering another way to have sculptured art in your yard or garden. Another design option to consider is the use of gas as opposed to wood for your heat source. With a gas-heated firepit you have warmth and coziness at your fingertips with just the flip of a switch. These can also be eco-friendly in design.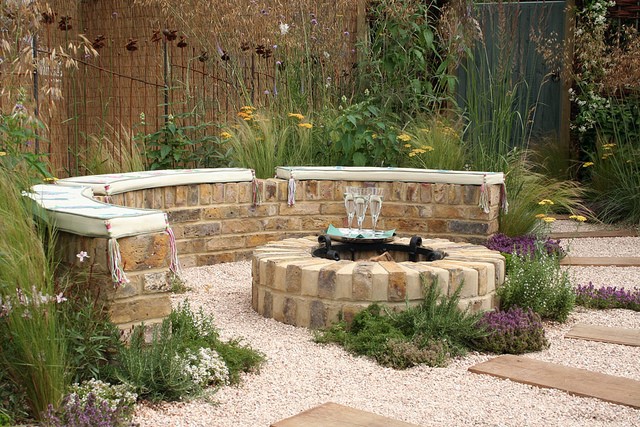 The most popular and readily available material for a custom-made back yard fire pit is stone. Not only is there a wide range of stone to choose from, stone itself is an ideal material for fire safety. With stone you can also get quite creative in your design ideas, creating a piece of natural art with a purpose. You can go with an organic look with a stacked stone design or more formal lines with stone bricks to build up your firepit, Stone also allows for different shapes, circular, square or rectangular, the choice is yours.
A fire pit is also a standout selling feature and can add value to your property. Find more ideas from HGTV. As your Fountain Hills Lifestyle experts, Susan Pellegrini and Karen DeGeorge are ready to put their care and expertise to work in helping you sell or buy your home. Our first-class service comes with a wealth of experience and eye for detail, ready to focus on you. Visit our website to learn more and contact us or give us a call at (480)- 315-1575, we're here for you.
TAGS: Pellegrini & DeGeorge Partners, Russ Lyon, Sotheby's International Real Estate, Fountain Hills Homes, Back Yard Fire Pit Ideas
Image Attribution