Creative Ways to light up the Night in Your Fountain Hills Backyard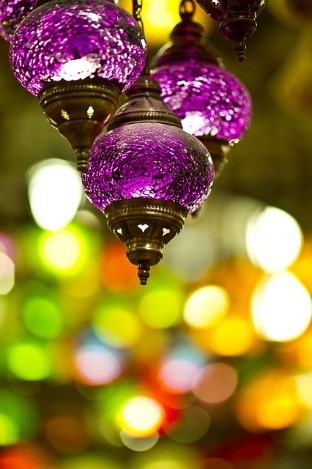 As we head into winter, this is the best time of year around Fountain Hills to spend time outdoors. At home you can extend the time you spend outside when you light up your backyard patio or deck. Go beyond just a motion light basic exterior lights near the door. Add style and comfort with decorative lights and you'll enjoy your time outside at home even more. Listed below are some creative ways you can light up the night at home.
Take advantage of today's technology with solar lights. Many solar garden lights or string lights take just a basic battery and the sun to keep them going and the design options are almost endless, you're sure to find some fun outdoor lights that suit your lifestyle.
Another option worth considering are LED lights. These little bulbs put off a lot of light but that much heat. There are different styles of LEDs which can work with most any type of backyard set up as well.
Wire or string lights tend to be slender, making it easy for the lights to take center stage. With wire light strands in particular, you can wrap them around hand rails, fence lines and trees to illuminate the bet features of your yard and garden.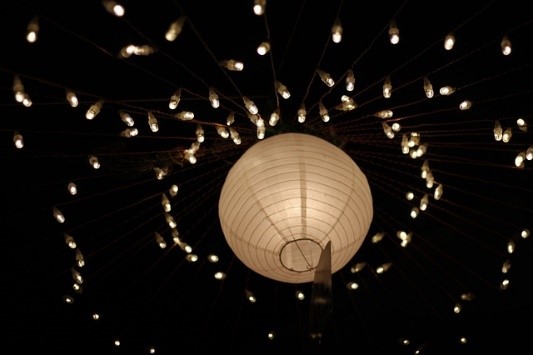 Paper lantern lights add more than just light, they add a distinctive decorative style as well. For another idea, set up a chandelier anywhere in your back yard or patio by wrapping lights around wreath base of willow or birch for a natural look.
String bulbs have come a long way since the day of your average holiday light strand. Now you can find artistic bulbs, (many lit by LED or solar) and enhance your yard with both light and style. Create a starry night effect above your patio by criss-crossing lights across the area, providing a fun and welcoming atmosphere.
When it comes to your patio, add some warmth to the ambiance with lights along the steps and railing. As the evening hours take over, you'll also have an added safety benefit for better visibility.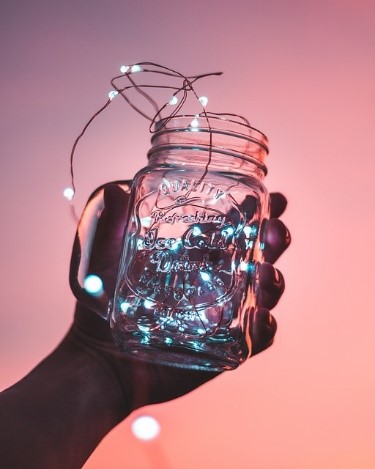 You can also get creative and use lights as a decorative touch. LED floral lights can add color and vibrancy with ease. These small, battery-operated lights can be placed in glass jars or vases with a bit of sheer fabric to provide an elegant and brightly shining decorative piece.
If you have an expanded patio or back yard with different areas use lights to delineate these spaces. Framing a gazebo, spa or outdoor bar will help this spot stand out. Hanging a strand of hanging lanterns is an excellent way to separate your eating area from the lounging space of your patio.
Find more inspiring ideas to transform your patio or deck with this list compiled by Sunset.com. As your Fountain Hills Lifestyle experts, Susan Pellegrini and Karen DeGeorge are ready to put their care and expertise to work in helping you sell or buy your home. Our first-class service comes with a wealth of experience and eye for detail, ready to focus on you. Visit our website to learn more and contact us or give us a call at (480)- 315-1575, we're here for you.
TAGS: Pellegrini & DeGeorge Partners, Russ Lyon, Sotheby's International Real Estate, Fountain Hills, Backyard Lighting Ideas