Lavish & Lively Ideas for Your Home Holiday Party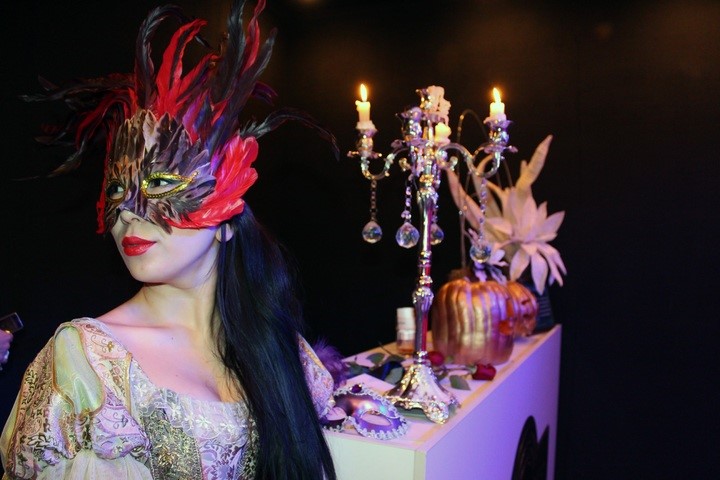 The holidays are a time to gather with family, see long-time friends and meet new ones as we celebrate the spirit of the season. If you're planning to host a holiday party this year, make it one to remember, full of good times, laughter and joy. With a bit of planning you can ensure your guests have a wonderful time and celebrate the season in style.
To get started in your holiday party planning, choose a theme; a fun and exciting idea which will set your party apart. A Venetian masquerade for example, will give guests the chance to dress in fantastical costumes and give you an opulent theme to use when decorating your home. You can also keep it simple with a winter theme for a sit-down holiday dinner. If kids are central in your holiday plans, a snow-village theme is a great way to include Santa in the guise of the old-country folk style; fun for the kids and sweet charm for your home.
First impressions make lasting impressions. You want to enchant your guests at the entrance, so they'll feel welcome from the start and get into the spirit of the celebration. A few stunning floral centerpieces for your entry will set the theme up right and grab guests' attention. If you opt for a White-Winter theme for example, a wreath on the door featuring white sprigs and fruit along with some white feathers will tell your guests they've come to the right place.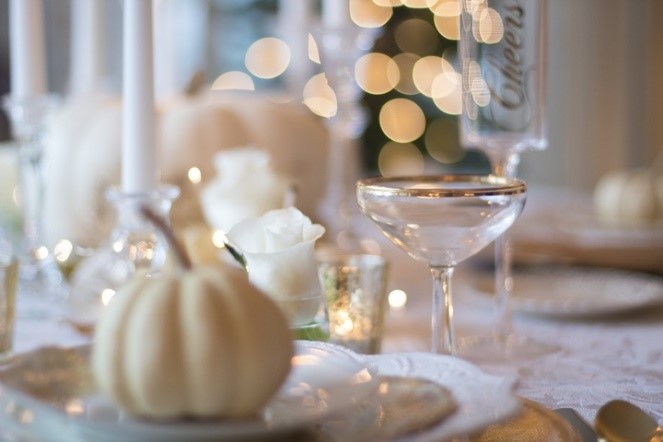 Whatever theme or main idea you have planned for your party, instead of decorating every available space in your house, focus on a few key pieces around transition points, such as hallways leading to the kitchen or bathroom, and then leave the majority of your decor for the main room or rooms where the party will take place. If you've decided this is the year for a Mexican-style holiday feast, set the dining room up with poinsettias and string lights around windows and door frames. Set the table with seasonal centerpieces to match. Just keep height in mind with a sit-down meal; guests won't feel as comfortable if they can't see across the table to one another.
When guests are made to feel welcome right from the start, they're more likely to stay for whole event. Make everyone's entrance an easy affair with a coat station. If you have a closet near the front door, be sure it's clear of clutter so guests can hang their coats and bags. A coat rack is another option, best put to use if you can fit it near the door. Include chair next to the rack to hold excess items as needed. With guests being able to set everything in its place right away they will begin to relax and enjoy the party.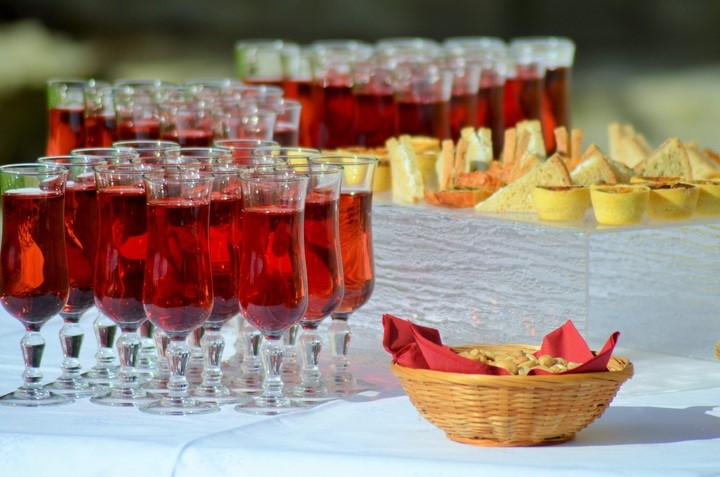 Whether you're planning a formal meal, or your party is more relaxed, keep guests feeling welcome and satiated with a beverage/ appetizer station. Before the party begins set up an easy to access spot with glasses, an ice bucket and options for drinks, both alcoholic and non-alcoholic choices should be included. Add some appetizer platters with small plates, napkins and toothpicks and the station is ready to go. As guests arrive invite them to help themselves, this will put them at ease straight away. Have a coffee and tea station ready to put out after dinner or later in the evening.
Alongside a fun theme, a holiday party is a special time to do something extra fun with friends and family. Make your holiday party a memorable one with a holiday related activity. White-Elephant gift exchanges are still popular, turning gift opening into a game. Holiday themed games like charades, and trivia questions can also be a big hit. A holiday scavenger hunt can provide fun for all ages too. If there will be kids at your holiday party, be sure to plan some age-appropriate activities; gingerbread house crafts or ornament decorating for example.
Find more ideas for a lavish holiday party with this article by Sunset Magazine. As your Fountain Hills Lifestyle experts, Susan Pellegrini and Karen DeGeorge are ready to put their care and expertise to work in helping you sell or buy your home. Our first-class service comes with a wealth of experience and eye for detail, ready to focus on you. Visit our website to learn more and contact us or give us a call at (480)- 315-1575, we're here for you.
TAGS: Pellegrini & DeGeorge Partners, Russ Lyon, Sotheby's International Real Estate, Fountain Hills, Holiday Party Ideas, Holiday Decoration Ideas