4 Tips to Stage Your Fountain Hills Home for Autumn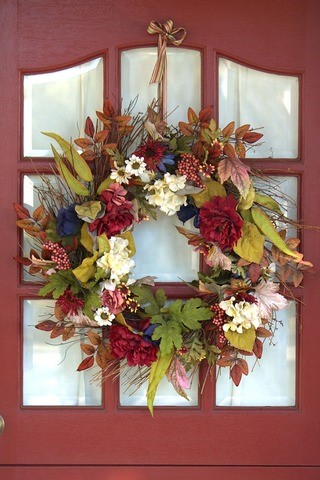 As we head into October, the holiday season is ready to begin with the arrival of Halloween and Thanksgiving a few weeks later. Here in Fountain Hills and across Arizona, our desert climate doesn't experience Fall like much of the rest of the country. But this doesn't mean we don't enjoy the festive and cozy atmosphere of Autumn décor. If you're planning to list your home during the Fall and want to still enjoy seasonal touches around the house, check out the following 4 tips to help stage your home right.
1. Don't Go Overboard. If Halloween is your favorite holiday for all the fun and spooky decorations to choose from, or you can't wait to fill the house with garlands and wreaths of fall leaves, when listing at this time of year it's best to keep holiday decor toned down. A little bit of festive air is wonderful and welcoming, too much can overwhelm and push your home into the background when it should be taking center stage.
Place a scarecrow and jack-o-lantern together with some autumn gourds on a bench or hang a wreath from the door in lieu of filling your front yard full of Halloween gravestones or covering your bushes with webbing and plastic spiders. Inside keep holiday themed decorations to a minimum. Autumn is a great time of year to add a splash of color to a center piece on the mantel or dining room table to set the mood.
2. Choose a Color Palette. Speaking of color, if your home could use a fresh coat of paint consider using fall hues to create a sense of warmth. As we head into the end of the year our evenings will cool down considerably, a Fall color scheme can help retain a cozy feeling. Many Fall colors work well with our desert styles. Deep reds such as cranberry or rich yellows like butterscotch and honey add depth and richness to any room.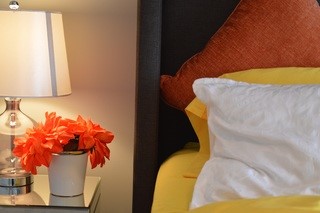 3. Freshen up Linens & Curtains. You can also extend your seasonal color palette to your towels, bedding, throw pillows and curtains. Creating a color or seasonal scheme with the linens throughout your home is an easy way to carry a sense of Autumn without overwhelming the senses. When staging your home, it's about highlighting what's great about your house, and textiles add a bit of flair or style without taking over an entire room.
4. Use Seasonal Scents. The scents of Autumn holidays are unmistakable. Fresh baked apple and pumpkin pies, hot cider with cinnamon, and the spicy tang of wood smoke make any house feel like a home during this time of year. Use these aromas to invite potential buyers in when showing your home. Not only will you feel relaxed, your guests will, too.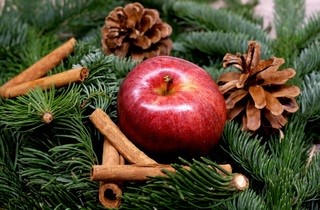 If possible, it's ideal to stick to natural scents over air fresheners. More people today are sensitive to artificial smells, while others still enjoy a robust aroma. Simmering a potpourri of cinnamon sticks, apple peels and cloves on the stove will make the whole house smell inviting. Scented candles can be hit or miss in this arena, we suggest choosing ones which are on the subtle side. When in doubt go for vanilla, it tends to be less obtrusive than other manufactured scents.
Find more ideas about staging your home for Autumn with this article by USNews.com. As your Fountain Hills Lifestyle experts, Susan Pellegrini and Karen DeGeorge are ready to put their care and expertise to work in helping you sell or buy your home. Our first-class service comes with a wealth of experience and eye for detail, ready to focus on you. Visit our website to learn more and contact us or give us a call at (480)- 315-1575, we're here for you.
TAGS: Pellegrini & DeGeorge Partners, Russ Lyon, Sotheby's International Real Estate, Fountain Hills, Home Staging in the Fall, Autumn Home Staging Ideas