Create an Oasis Reading Nook in Your Fountain Hills Home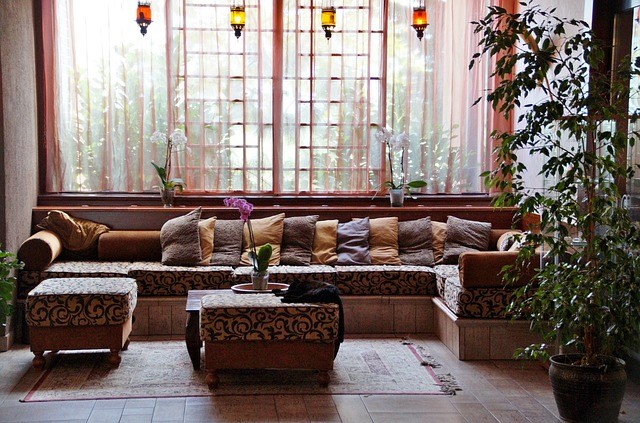 If you love to read, there's nothing like a comfortable reading nook at home. Houses around Fountain Hills tend to have open floor plans, ideal for raising families and entertaining. As great as an open floor plan may be however, it can be a challenge to establish a quiet space where you can cozy up with a good book. With a bit of imagination and planning however, you can create a reading nook oasis, a perfect way to escape between the pages.
Section off the space. You don't have to build a new wall to create a reading nook. Create separation from the rest of the room with a paneled room divider. These come in a variety of styles and materials, so you can find one which goes well with your décor; being portable they can easily be moved when you need the open space for gatherings. Another option is to install long curtains on a track from the ceiling.
Choose your seating style with care. You may have a recliner you love to read in but there are other comfortable options which will also add architectural flair and style to your reading nook. Built-in benches are ideal for creating a window seat to read by, and they can double as extra storage as well. Built0in seating is also an excellent way to take advantage of little used areas such as a stairway landing or open hallway. Encourage the whole family to read with a sectional couch, which can also help delineate the space.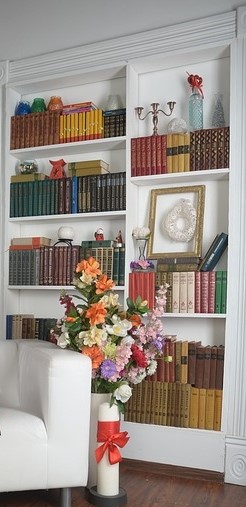 Get creative with bookshelves. A free-standing bookshelf can be used as a divider as much as it can be used to house your library of favorite reads. If you don't want to take up floor space hang shelves on the wall. If bulky bookshelves aren't your style, consider a narrow shelf design or choose a backless bookcase to keep the space light an airy. Retain optimum space by installing shelves within a wall directly.
Don't forget about lighting. There's no point in creating an oasis reading nook if you can't see to read day or night. Take advantage of windows for better natural light and be sure to include a reading lamp or two. LED and solar lights offer a lot of flexible design and placement options.
Take it outside. We're lucky enough to have fair weather and temperatures throughout the year. Take advantage of this with an outdoor reading nook on your patio or in your garden. Outdoor furniture has some a long way, there's a growing trend in cushy outdoor couches and chairs which are covered in durable materials. A blanket hammock could be the ultimate in outdoor reading relaxation.

Find more reading nook ideas with this article in Sunset Magazine. As your Fountain Hills Lifestyle experts, you can rely on the care and knowledge of Susan Pellegrini and Karen DeGeorge for all your real estate needs. Our first-class service comes with a wealth of expertise and eye for detail, ready to focus on you. Visit our website to learn more and contact us or give us a call at (480)- 315-1575, we're here for you.
TAGS: Pellegrini & DeGeorge Partners, Russ Lyon, Sotheby's International Real Estate, Fountain Hills, Reading Nook Design Ideas, Home Improvement